The budget on paper is a thing of the past. If you are still writing down your bills, you need to check the apps that help us keep track of everything. Just like banking, your budget can be right at your fingertips. There is no need to wait until you get home to find out if you have any wiggle room to spend. Find the right budget app for you to start making the right money decisions.
Mint Budget Planner
Mint is an app with your best interest in mind. It is a free service to help you stay on track. Those not knowing where to start could take advantage of their default spending categories. Once you feel comfortable, you can begin to modify it to fit your lifestyle and needs better. Mint will keep track of your spending habits, and you will be able to visualize where you need to cut back. The interface is easy to use and ready for anyone to tackle their spending habits. So with it being completely free, what do you have to lose?
YNAB
YNAB is not just a place to keep track of your money and how you spend it. They will help you save more money. Their goal is to stop all those using their app from living paycheck to paycheck. This is not a completely free service. There is a free trial for thirty-four days that can be taken as a chance to see if it is the right fit. Most save six hundred dollars in the first two months, and those participating for a year save more than six thousand. Who couldn't/t use some extra savings?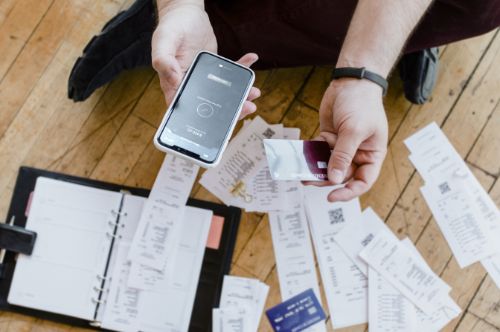 PocketGuard
Do you need something that is going to tell you to put your card down and back away? The PocketGuard app might be the one for you. On this, you can enter all your bank accounts and the bills. This way, at any moment, you can see how much extra money you will have after bills and your scheduled savings. With the exact number staring up at you from your phone at any moment, there is no way you could accidentally overspend.
Zeta
Are you and your partner struggling to combine finances? Or are you wanting an easy way to communicate about your spending? The Zeta app is what you need. You can manage your individual and joint accounts all in the same place. Each can see when the other spends so that you are never unsure of the balance in your accounts. Those splitting bills can quickly see how much is needed and move it over. When all your goals are in the same spots, there is nothing to argue about.
Money is a necessity that we all have to think about from time to time. Why not make those moments less stressful by finding the ideal budgeting software to make it a breeze? Spend more time enjoying your money and less time worrying about it.