Whether you own your own business or happen to be the head of a marketing department, you are looking for ways to increase your customer pool. One of the best ways to reach your customers is through coupons. Studies have shown that the majority of consumers use coupons or digital codes. Why wouldn't they want to save money? More importantly, why wouldn't you want to capitalize on this opportunity?
Bring in New Customers
The main goal is to always keep existing customers but why not add more? Coupons are an efficient and affordable to way to get new people in your doors, on your website and in your network. Even if the majority are one-time shoppers, it is still worth it because you will more than likely get a few new regulars and that is just great for business.
Raise Your Brand Awareness
With new customers comes a positive lift in brand awareness and recognition. Any company can benefit from a little extra awareness. Your coupons will reach more people who may not have been originally marketed by you. At the very least, you will make it onto their radar. This recognition & exposure is huge for new businesses or businesses who are lacking a strong presence.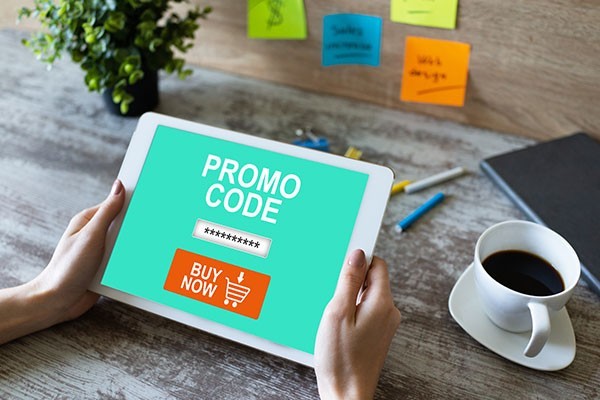 Strategize
The wonderful thing about coupons is that you can strategize and target different consumers and products. Coupons can easily target the exact customer demographic you are aiming for, especially if you use data you've previously gathered. Using data minimizes your waste of time and resources. Like any promotion, it is an opportunity to encourage customers to purchase and be open minded to services or products that they normally wouldn't consider. Another benefit to coupons is that you can target products with a higher profit yield. By doing this it will help offset any potential financial losses you might occur. Aside from higher profit products you can also strategize and target items that you might be overstocked on. Providing coupons or special promotions will help you manage your inventory the only thing you need to be aware of is, is staying away from discounting top sellers. You don't want to discount sales that you would have made at full price otherwise.
Minimal Upfront Cost
While most advertising comes at a cost, coupons are a low cost form of advertising. Obviously, there are some things you can do to help make sure your losses are minimal: limit the number of redeemable coupons, combine the deal with minimum dollar amounts, make restrictions such as only one per customer and other safety net requirements. One of the most important things to do is make sure you are measuring the impact and results of your promotions. While no one wants loss of profits and it is certainly a cost, you can still easily measure the cost against the success of the promotion. Tracking the cost and overall impact can be as simple as using a numbering system, online tracking or even scanning apps to do all the calculations for you.