Home is where the heart is, but it's also where you might have to spend hours upon hours and thousands of dollars for maintenance. For those who have some spare time and are willing to work with their hands, here are a few DIY home improvement projects to save cost.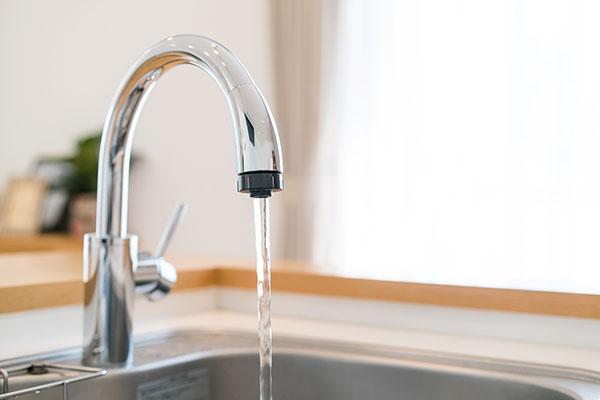 Low-flow Water Faucet
This is a project that is not only more eco-friendly, but also saves you money in the end. For older homes, it's more likely you won't already have low-flow faucets such as low-flow showerheads or aerators. Specifically for toilets, if your toilet is older than 1994, they might be guzzling water out because it wasn't until 1994 that toilets were required to use 1.6 gallons or less per flush. This article on GoGreenSL has a section on all three water-flow areas in your home (showerheads, faucets, toilets), explaining how to determine if you should install low-flow water fixtures, complete with cost estimates. TrueValue also includes step-by-step instructions on how to replace all three types of water fixtures in this article.
Kitchen Compost Bucket
For our gardeners out there, starting a kitchen compost bin can be more meaningful because it's not only a non-wasteful way to properly dispose of food waste, it's also a fantastic fertilizer. Not all foods can go into compost bins, though, and this article from the United States Environmental Protection Agency can serve as a helpful guide for what can and can't go in your compost bin. If you choose to buy a compost bin, John W. on Best of Machinery has a list of the 10 best compost bins in 2019. For those more keen on making their own compost bin, Vanessa Beaty from DIY & Crafts has an article with 35 different ways to make a compost bin that's both cheap and easy.
Homemade Cleaning Spray and Laundry Detergent
Buying cleaning products is definitely faster, but consider saving some costs by making your own natural cleaners right at home. If you're considering making your own cleaning supplies, some basic ingredients to grab right off the bat include white vinegar, lemon juice, baking soda, and essential oils if you're looking to spruce up the smell of the cleaners. This post on Madeleine Olivia includes a description for a handful of cleaning ingredients, as well as 15 different cleaners you can make from home, including an all-purpose cleaner, toilet cleaner, microwave cleaner and stain remover. Good Housekeeping also has an article with their recipes for homemade cleaners and includes a very important warning — never mix bleach and ammonia as mixers, as that can produce toxic fumes.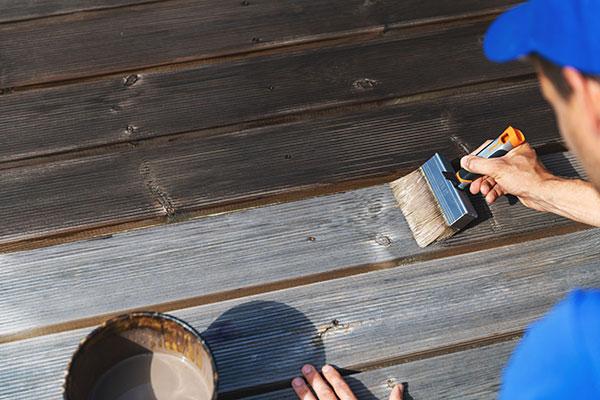 Restore Your Deck
For our homeowners with a deck, you'll know all the outdoor elements can put some wear and tear on the wood. Before calling a professional and shelling out hundreds of dollars, read up on how you can repair and restore your own deck. This article on This Old House breaks down the process into four steps, first making the repairs, then cleaning the surface (which should be done every year), applying stain, and then redoing the railing if needed. For more detailed directions complete with labeled photographs, head over the Family Handyman for this post with a nine-step process.
Check your Weather Stripping
After you restore your deck, consider protecting your indoors from outdoor elements as well by checking your weather stripping on all doors that lead outside. This can help save energy costs by maintaining good installation. There are multiple types of weather stripping, and How Stuff Works describes nine types along with a short description on how they work in this article. For instructions on how to put in weather stripping, head on over to Family Handyman for their article that details the 13-step process on installing weather stripping
The amount of work and money needed to maintain a house can seem daunting and overwhelming, but if you're able to find time to pick up some handy-work, home maintenance can turn into a low-cost, productive weekend project. For more DIY home improvement projects, check out This Old House's list of 50 more things to do around your house to save some money.