Walk down the aisle of your local store and take note of what's in each freezer. Anything that's prepared in the frozen aisle, especially vegetables & breakfast foods, are easy to replicate at home and so much cheaper. Make mini pancakes, waffles, and breakfast burritos and freeze them! You can even make your own frozen vegetables, meat, fruit, and even pastas. Everything freezes and keeps longer! If you don't have a spare freezer yet, now is the time to get one! A freezer is an excellent investment. You can keep your food fresh longer and stock up on bulk purchases. Freezing food will save you money and help you stretch your food farther.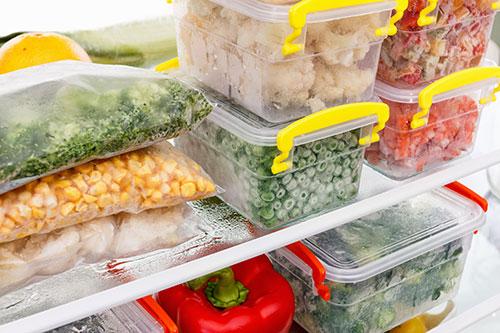 Candy
There's always a sale on candy, holidays, parties, anniversaries, or even just weekly store sales. The biggest and most popular type of candy, chocolate. Chocolate freezes very well and doesn't need any other prep work than to just throw the bag into the freezer!
Smoothies
Everyone is trying to make healthier choices and smoothies are a great start. Make your favorite smoothie by bagging leftover fruits and vegetables. Take cut up fruit and spinach into a bag, keep them easily accessible in your freezer. When you're ready for a smoothie, just dump your prepared bag into the blender with some apple juice. Voila!
Bulk Items
Buying in bulk is great (in theory) except this won't work if your family won't eat all that food before it goes bad. Buying a jumbo bag of bagels is now risk free! Divide the bagels between your pantry and your freezer, save them for later.
Meat
This is a huge money saver, buying meat in bulk is always a great way to save money. Separate your meat into smaller freezer bags and label. That way, you're not committing to preparing ten frozen chicken breasts at one time and can make what you need.
Cheese
Shredded, sliced, and string cheese all freeze and defrost without any problems. Buy in bulk, put into individual bags and pull them out as needed. If you want to freeze whole blocks, there is a trick to it de-thawing it. Let the block completely defrost at room temperature on the counter before putting back in the fridge. Grabbing it from the freezer and defrosting in the fridge makes that block a crumbly mess of cheese.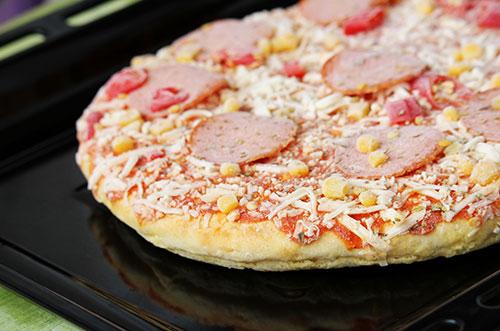 Pizza
Good news for everyone everywhere. Pizza freezes wonderfully. Freeze full take and bake pizzas. Big box stores have huge family size pizzas for less than $10 to take home and bake yourself. There's no need to bake it the same day, just freeze them until you need it! When you're ready to cook, put it in the oven frozen as the preheat cycle begins, and continue to bake as normal.