Saving money can be challenging, especially when it's no one's favorite thing to do. But by breaking it up into small tasks and goals that are easily achievable, you'll be saving more than you think in less time.  Take it one step at a time and it will add up big in the end. Before you know it, you'll be saving your way into your future without all the pain and effort.  Here are just few unique ways to get you started doing just that.
Modern Technology
Utilize the technology in your pocket to help you save. Money management apps are out there to make saving easier than ever. You'll be able to track your finances and have it feel more like a game than a struggle. Pick whatever format you like or what you'd like to focus on and find the perfect app to match. By finding creative piggy banks, you'll be racking up the savings in no time.
Creating a Vision
Vision boards are a fantastic way to motivate and energize your way of thinking. Try creating a vision board of your financial future. It will give you something to look at and stay motivated when the going gets tough. Let your dreams and ideas keep you on track and keep your money where you want to see it – in your future. It's easier working towards your financial dreams when it's visually in front of you.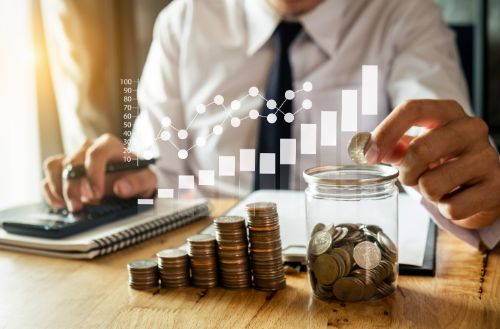 DIY = More Fun
It's always fun to craft and DIY. If you are wanting to spend money on decorations and home improvements but know you should be saving away for a rainy day, try crafting and DIY to make the most of your time and money. You'll enjoy having fun projects to work on and be saving big money for the future. If you don't know where to start, there are so many ways to do this – between painting your own walls or creating your own holiday decor displays out of cheap finds, there are endless ways to have projects to keep you busy and save your money for when you need it most.
Challenge Accepted
Create challenges with friends and family to see who can save the most. You'll be having a good laugh and make saving easy and breezy. Make it feel like a gameshow and you won't even feel like you are working hard saving money. You can set different goals and benchmarks to keep things interesting. Take on saving projects in your households and with your kids and reward great saving behavior. Keep it light and fun and everyone wins.
Saving money isn't the most fun thing in the world, but it can be with a few new ideas and putting a more creative spin on it. Try out some of these tricks and develop your own to save for your financial future.