Spending time outside during summer is a must. The warm weather and clear skies are begging to be enjoyed. If you're looking for a way to spruce up your backyard without breaking your budget, look no further. Here are a few DIY projects that can help turn your space from drab to fab.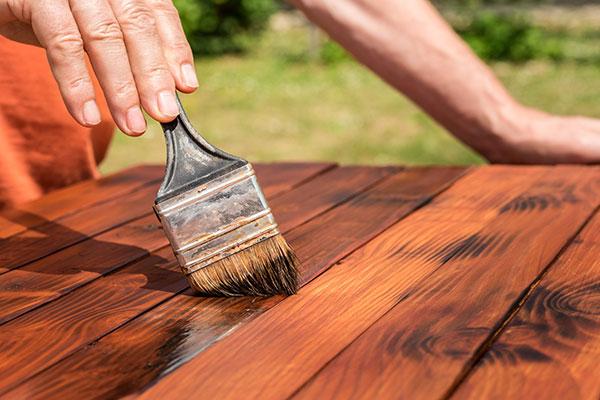 Patio Table
If you've found yourself perusing various online retailers in search of patio furniture, you know how expensive it can be. A DIY patio table project may seem daunting, but there are plans and tutorials on the internet for every skill level. Manasa Reddigari of bobvila.com wrote an excellent article with numerous ideas for building a patio table. For example, there are simple plans you can use to make outdoor furniture using only 2×4's (meaning no complicated cuts are required). Additionally, there are refurbished options as well. One couple took an old, ugly piece of patio furniture and created a beautiful new wooden top for it. It completely changed the look of table. You can check out Reddigari's article by clicking here.
Garden Beds
Nothing spruces up a yard more than some beautiful plants. Raised garden beds are a great addition to any yard because they add both style and functionality. It's much easier to get your plants to grow in a garden bed vs. putting them directly in the ground. Not to mention, these beds offer your plants added protection from snails, slugs and rodents who might want a little snack. If you're interested in building your own raised planter beds, Jennifer Poindexter wrote an article for morningchores.com with 42 different options to choose from. Most of these can be built in one day and require minimal wood cutting. Check them out here and get started on this backyard project today!
Fire Pit
Imagine enjoying your summer nights around a fire, chatting with friends and enjoying s'mores. Sounds perfect, right? With a little elbow grease, you can build a fire pit in your own backyard. There are lots of helpful online tutorials and articles including this one written for homebnc.com. It lists 27 amazing fire pit options that vary in degree of difficulty. You can find it here. Seating is something that is crucial to the whole 'fire pit' experience as well. Home Depot has some beautiful Adirondack style chairs for a really great price. They're less than $15 a piece! They can only be purchased in-store, but you can see them here. Last but not least, the perfect s'mores kit can be purchased on Amazon for under $25. (Click here.) These projects and purchases will lead to fun nights around the fire for years to come.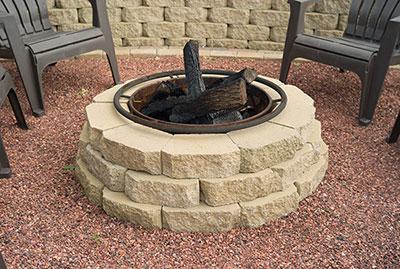 A few nexpensive projects and items can make a world of difference. You're not only creating the backyard of your dreams, your creating a space that your family will love to spend time in. Make memories and learn new skills by tackling these DIY outdoor projects.