Aside from the big sales and coupons we all know and love – Black Friday, Sunday News Circulars, and Federal Holidays, did you know there are certain times of year that are prime for getting deals depending on what you are buying? Here are a few specific items and when to buy them that will save you lots of time and money!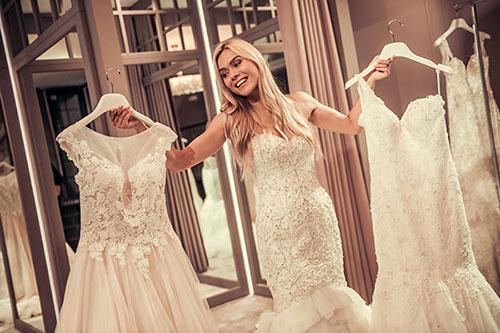 Wedding Dresses
December and January are prime times to look for that special dress. New styles from designers arrive in January, making this window the perfect time for sales and discounts on new dresses that boutiques may offer to clear out for newer inventory. It's also a time when designers will do Sample Sales and Trunk Shows, where you can find deeply discounted dresses. Stick to your wedding budget with shopping around this time.
Christmas in July
This is always a weird one since it's hot and humid out, but this is the perfect time to get discounted items for the holiday season. While it doesn't feel like the right time to buy seasonally, it's the perfect time for your wallet. Keep an eye out for Christmas in July sales and take action! The other time to get good holiday items are after Christmas – buy it now and save it for next year!
Gym Memberships
Looking to join a gym? Two times of year that fitness centers run sales are (you guessed it) New Years and the beginning of summer. Gyms can be slower during the summer months with people going on vacations and the weather being so hot outside, but it's an opportune time to hop on that treadmill and get a deal of a membership. If you are a loyal member somewhere and see them offering a special sale, always ask if they'll honor it on your membership, it's at least worth an ask and you might save a couple bucks here and there.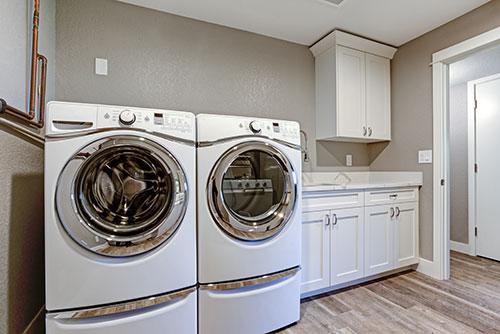 Washer and Dryers
February is your go-to for looking to upgrade your cleaning game. Newer models of washers and dryers hit the stores in the winter months, so there are lots of sales around this time on last year's models. Let's be honest, have there been THAT many advances in laundering clothes in the past year? Last year's model is perfect for your bank account and your needs. Pay close attention to stores that will price match as well – you can make all of the stores fight for your business to get the best deal.
Televisions
You already know the big ones – Thanksgiving and Christmas, but there is another time TV retailers want your business – around big sporting events. Check for sales a couple weeks before the Super Bowl or right before March Madness – you'll be surprised how many stores have sales to cater to these big events, so buy during this time, sports fan or not.
If you wait for the right time, you can find pretty much anything on sale. You just have to do a little research and browse around. You'll feel even more satisfied with your purchases when you know you got a good deal on them.