Congratulations! You've finally found the one you want to spend the rest of your life with – it's such an awesome feeling, isn't it? Now you've entered the classic quandary – how to celebrate your love with the wedding of your dreams without taking on the nightmare of debt as you ride off into the sunset. The key is thinking ahead, waaay before you have to choose a color palate and perfect bridesmaid dress your girls will definitely wear again and again.
Time to reflect
Really think about the weddings and events you've attended. What do you remember most and what horrible memories are burned into your brain? Think of the best (and worst) experiences. Use those to frame what is most important when divvying up your budget. Decide where the money should be spend – food, entertainment, venue – what will leave lasting impressions and what will guests not even know is missing. Will they remember amazing food or room temperature fish? Yes. Will they miss a confetti cannon finale or extra sparkly tablecloths? Probably not.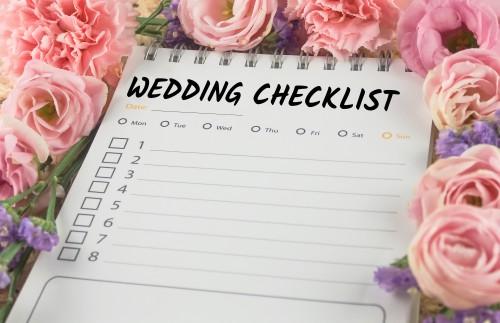 One more list
You've decided to plan a wedding, get used to lists. They will be your best friend. Probably the most important list when planning a wedding with a budget is knowing what your "must haves" and cannot live withouts. They are different than wants, dreams and unicorns. They will help you decide where the money is best spent and what is just not worth putting a budget towards. These might change and morph as planning continues, but it's good to both agree on as a couple what your core priorities are.
Family time
You might have the benefit of your family contributing or helping with the wedding costs – hooray! However, this carries all other sorts of drama, you'll be wishing you were paying for the wedding yourself so they have no decision making power whatsoever. It's important to get everyone involved in decision making on the same page – who is contributing what and how much. Decide who gets final say to avoid any unnecessary arguments deterring your otherwise stressful planning process, especially when money is involved. Remind everyone, including yourselves, to not take things personal, everyone wants what's best for the happy couple and their day.
Dynamic Duo
For the couple going at it all by themselves, create a plan of action for how you'll save extra money for the wedding. Are you forgoing a weekly night out on the town? Or putting aside a part of their paycheck every week? Have a solid money plan so things don't get heated between you two.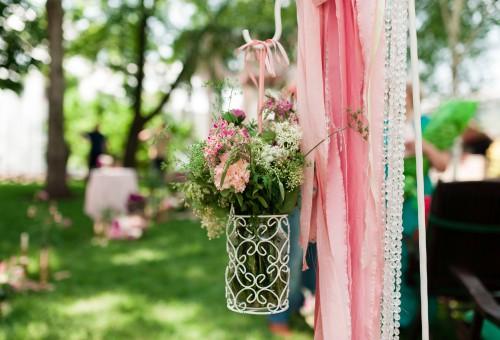 DIY Wedding
Think about what elements or decorations can be handmade or crafted with the help of your artistic Aunt. Weddings now are all about personal touches and uniqueness – use that to your advantage in your wedding budget. Ask family to contribute their time and effort as their wedding gifts to you.
Bottom line always remember this is supposed to be a celebration of love.  People will be more taken away with two people committing their lives to one another than if the open bar got them drunk.