Vacations are fun while in the moment. The issue is once you get back to real life. Did you ever leave and end up overshooting the amount you thought you would spend? Or did you make an even bigger mistake and not set any budget at all before you headed out on your adventure? This can be a big mistake when you are dealing with family vacations. There is a lot to take into account when preparing and budgeting for a vacation. Take a look at a few ideas on how to take a trip without regretting it.
Set A Maximum
Everyone needs to embrace budgets no matter what their income is. This means looking at your monthly budget to see what type of wiggle room you have. You don't want to spend money that you do not or will not have. Once you have that number, you can start to decide on how much you want to spend. Either start saving that amount each month or see how long it will take you to pay it off. Either way, have a plan and budget created before setting out to start planning.
Destination and Travel
Picking a destination and planning how you will get there will need to be within your budget. By planning early instead of spur of the moment, you will have time to search out the best prices. There are many sites to help you out with this if you have a hard time finding things within your price range. One place to check out if you are looking for something simple like an all-inclusive vacation, try Apple Vacations. Kayak helps find the best flight at the cheapest cost.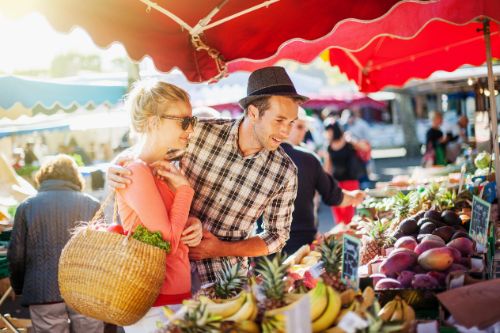 Necessities
Many overlook all the other costs that come into vacations. The destination and travel are the highest costs, but they are not the only expenses you will have. Food does not always grow on trees. And without your fully stocked kitchen, you will have to pay for all your meals and snacks while away. This will need to be taken into account when deciding where you can go on your budget. Another overlooked expense is pet sitting. If you have animals that have to be left at home, you will need to cover the cost of someone taking care of them.
Extras
Anything you would like to do will cost unless you plan on just exploring the nature of your destination. Using any public transportation will always cost you unless you plan to do a lot of walking or plan to stay close by. Gifts or souvenirs are often an expense that is overlooked. When looking and planning your budget, make sure that you have a little leftover to splurge on those things you can only do or get on your vacation. It is always nice to bring something home to remember your experiences by.
Taking all these things into consideration before leaving, you will always come home happy and not worrying about how much you spent.